What's Your Home Worth?

Get a free comparative market analysis of your home's worth sent to you with no obligations.
Buy Your Dream Home

You are supported and educated through each step. We have saved our clients tons of money on negotiating these very important steps:
Getting pre-qualified-We can recommend our lender partners to you
Finding the right home
Submitting an offer-making sure you get the best deal including closing costs and a home warranty
Getting the sellers to accept your offer-countering/negotiating with strategy
The home inspection-hugely important to have a knowledgeable agent by your side through this step
The termite and radon inspections
The appraisal-making sure you are not overpaying
Getting all of your financing approved through the lender and underwriters
Title
Closing


We have saved clients $30k+ at times on these steps
Home Staging

Accredited Home Staging Professional Certified with 6 years of experience in Home Staging working with sellers to make their homes show in it's best possible light and with buyers to complete their dream homes by offering the following:

Suggestions on paint colors, lighting, flooring and more
Room layout ideas and configurations
Ideas for afforable ways to transform a room or a space
Bringing in furniture and accessories to complete vacant spaces
Changing out personal artwork with neutral pieces for sellers
Access to wholesale furniture manufacturers for buyers to save tons of money when furnishing your dream home
Sell Your Home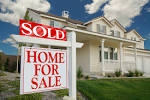 Selling your home, which is often your largest asset, is a big decision. It is important to have an agent that is patient, understanding and that will go above and beyond to make your home show in it's best light, make buyers see the positive features and put the time and effort into marketing, showcasing your home and following up with every potential buyer in the market. The following services are yours:


A preview of your home to list all features and beneifts
A staging walk through along with staging items to make your home stand out to the competition
Professional photography with wide angle lenses and lighting
A meeting to discuss what to expect in the process
Marketing on all of the top sites, direct targeted marketing to local buyers and a vast network of agents
Post cards and informational flyers
Open houses to showcase your home to potential buyers
Follow up calls with feedback
Contract negotiation when the offer is presented to maintain the highest value possible
Home inspection negotiation on your behalf to protect your bottom line
Appraisal management to protect the value of your home-meeting with the appraiser to present comps, a list of upgrades and to answer any questions
Lender check-in-constant contact with the buyer's lender to make sure financing is moving along
Title work management-constant contact with the title company to keep the process moving smoothly
Settlement


Dr. Donald Wright
Thank you so much for your kind and very professional service. I've been involved in many transactions in life, most I wanted to do for reasons of success and gain; however this one was very different. It was made easier because of your prompt service and attention to every detail. While I didn't want to sell but thought it best, you made a difficult choice pleasant and it was so good to transfer something very important to my family to someone who I believe will begin new memories and enjoy a community beginning to thrive again. As I wish you well in all your endeavors please go with many thanks and inexpressible gratitude from us. Keep that positive attitude; it's taking you to great places!
---
Celina and Desmond Allen
Thank you so much! It has been a pleasure working with and getting to know you as well. I've appreciated your assistance through this process. I will definitely let you know when we are back in the area, and thank you in advance for our gift. Once again the pleasure has been all mine through this process, and I appreciate you helping us to transition smoothly.
---
John and Bernarda Tally
We are still in awe! Everything was incredibly swift, yet surreal. Six contracts on our former homer was totally unexpected. Jennifer, you helped us obtain our goals. You were highly efficient, professional and amiable. We were advised every step of the selling process. You never failed to respond to our calls and emails. We learned the significance of staging and the escalation process. Patience is one of your strengths and we needed that kind of support.
---
Diana DeSano and Ryan Adler
We cannot thank Jen enough for all of the hard work and dedication she put into helping us sell and then buy our dream home. The whole process was short and sweet due to her knowledge and great work ethic, which ended up saving us lots of extra money. We couldn't be happier working with her and are looking forward to future endeavors. We're so happy we chose to have Jen as our agent.
---
Bridget Smith
I started my rental search of the Northern Virginia area remotely long distance and quickly became extremely frustrated, discouraged, and over whelmed. I was relocating from Minnesota to the area. The limited properties avaliable and higher cost of living then I was familar with was enough to make me give up. Jennifer offered her services to myself and my boyfriend. What-a-relief! She couldn't have stepped in at a better time. She got right to work collecting our preferences, price range, and preferred area. Before I knew it she had sent Brock and I a list of great properties that perfectly fit our search. Jennifer would take additional pictures and videos that werent provided by the listing and send them to me as her and Brock would look through the properties. She really helped look at the homes from a women's perspective and made me feel as if I was with them not 1,100 miles away. She remained patient and reassuring for us when properties would get rented as we her and Brock viewing them and continued to keep me on the know of the search. When I did arrive in VA she was so accommodating to both mine and Brock' s work schedules and made us feel like her only clients when I know we were not. Jennifer was absolutely the glue that kept our house search together. She was helpful, timly, and organized. Jennifer was great with our rental search and I can't wait to work with her again for our homeowner journey next. I would recommend Jennifer Powell to anyone looking for their next home in a heartbeat. Thanks again Jen!
---
Heather Hubert
Jennifer is likely the most driven person that I've ever met. She is hardworking, diligent, persistent, persuasive, decisive, ambitious, and goal oriented. Not to mention, she is passionate about what she does. I had the pleasure of working with Jennifer recently when she contracted me to do work at a home that she was selling. She took care of all of the logistics between myself and the homeowner, making it extremely easy for both parties. Always maintaining a positive attitude and an optimistic approach, Jennifer is a force to be reckoned with. You can rest assured that with her on your side you will achieve the results you are looking for and she will without a doubt exceed your expectations in doing so.
---
Kyleigh Fitzgerald
My family had been working with a real estate agency for a few months, and became extremely frustrated with their next-to-nothing results and their dodgy real estate agents. We noticed through various marketing campaigns that Jen Powell was showing much success and passion for her clients. We spoke with her about our options and she gave us a clear picture of what to expect when working with her, and helped us to smoothly transition from one contract to the next. Well, she has delivered on everything she has proposed. We have had more open houses, potential buyers, and are closer to selling in less than one month of working with her than we did over 5 months with an entire firm. It goes to show that you should choose your real estate based on true passion for their career and compassion for their clients. She is hungry for the sale versus old real estate agents who only care about their current listings. Jen has worked diligently since inception, consistently provides updates, always follows-up with buyers, and continues to drive us closer to our closing sale every single day. We highly recommend this hard-working entrepreneur.
---
Matthew Irwin
I, along with 3 other guys, were looking to rent a house in Arlington for the first time. We were lost on how to start the process and get the ball rolling and continue to roll until we got in conact with Jen through a recomendation. Jen provided nothing short of exceptional assistance throughout the entire process. She continued to demonstrate her determination and work ethic every step of the way and go beyond what was asked of her to help us in anyway. She made what is typically an arduous experience a very smooth one and I would recommend nobody else in the future as Jen was an absolute pleasure to work with.
---
James Tetlow
I am a first time home owner, and was fortunate enough to meet Jennifer just as I was starting my search for a home. She diligently and patiently helped me through the complicated processes of buying a house and helped me to narrow my search down to specific neighborhoods and amenities that I wanted, and always followed up with sellers and their representatives immediately after I had any questions or requests. Jennifer worked hard to arrange visits to houses to match my long work hours, and accompanied me to prospective homes in the late evenings and on holidays. It was a pleasure working with her, and I would gladly recommend her services to any prospective buyers in the D.C. region.
---
Waseem Khawaja
It was such a wonderful experience to work with you. You took the pain out of the whole process with your flexibility, timeliness, effective communication, unique execution style and following through on the subject matter that meant important to your stakeholders.
____________________________________________________________________________________________
Patrick South
I recently asked Jen Powell to be my realtor and the experience is worth writing about. Jen was beyond helpful from day one - she was proactive in finding homes that met my requirements, provided unparalleled industry insight, and helped me throughout negotiations with the seller. I felt like I was her only client (and I know I wasn't). Most of you who know me well know that I'm very hands on and detail oriented. I couldn't have been put more at ease while in Jen's hands. She made herself available day or night to take calls, answer questions, and/or show properties. She did all the work, and I just had to sign the papers. If you're looking to buy or sell a home now or in the future, I highly suggest reaching out to Jen.

____________________________________________________________________________________________

Linda Ervin

One year ago we began our search for a place to retire. My husband spent much time researching builders & areas which would be good for us. We decided Charlottesville would be a good choice for us, and the process began. We had much planning to do to sell our home in Falls Church. The process seemed overwhelming to me as we had been in our home for 34+ years. I still had 3 months before my retirement but the process needed to begin soon. I contacted Jennifer Powell to help us start. She came for our first meeting last March.
We spent our first meeting discussing our decision to move to Charlottesville. This meeting was meant to get acquainted and share ideas on what the process would be like as we undertook this huge project of buying a new home and selling our current home. As sad as I was to sell our home with all the memories, I knew we were doing the right thing. Jennifer was always very positive about the sale of our home and promised to be there for us every step of the way. We could not have done this without her organizational skills, knowledge of staging and her positive outlook on what we were doing. We could trust her with this entire process and that meant the world to me.
Once we found our builder in Charlottesville, we could make plans on selling and moving with potential dates. Jennifer and my husband worked on a time line. She gave us "homework assignments" associated with the time line so we could stay focused and on schedule. We had an initial walk through of our home so Jen could see what we had and what had to be taken out for the staging/selling. She was so easy to work with...always seeing the positive for the sale of our home. She was also very sensitive as she knew how difficult this move was going to be for me. She would check in with us by email/phone calls to offer her assistance to make this as easy for us as possible. We were given recommendations for a painter and a moving company. We got estimates for both but her recommendations proved to be the best. We ended up using her recommendations and were extremely pleased.
My husband worked closely with Jennifer on how he thought things should go and she listened to him/us but also gave us her expert opinion on what would be best for us. She was always there listening to us but we were listening to her advice as well...after all, she was there to sell our house for us. Jennifer has a natural gift for what she does. She is organized, professional, sensitive to your needs/desires and has a positive attitude. I cannot stress enough how comfortable she made me feel during this emotional process.
Her time line was perfect. We accomplished all our "assignments" and the "Coming Soon" sign was posted in our yard. That proved to be an important part of the process as our buyers drove through our neighborhood before our house went on the market, saw this sign and were excited to return when it was listed. Our house sold in three days, and I know it is because Jen is organized and understands perfectly the marketing process. She had her professional photographer take pictures during the late summer of our yard so they could be used to show how beautiful the yard was while trees, shrubs and flowers were in bloom. (Our house went on the market January 6). Jen understands how to do her job to perfection; she thinks of everything you need to know and works with you in accomplishing your goal...in our case, it was selling our home!
____________________________________________________________________________________________
Kenrdra Klossner and William Bergin
Jen was fantastic. She was incredibly hard-working and very knowledgeable about the buying process, especially for us as we were first timers. She was professional yet friendly and approachable and I felt that we could ask her questions any time of day. She was candid with the timing/process which
helped us keep our minds at ease. Prior to the contract negotiations, she was also very in-tune to what we were looking for and showed us great options and obviously the one we eventually purchased! Absolutely will use her in the future and will promote her services to anyone in the buying/selling market.
____________________________________________________________________________________________
Troy Royston and Shayna Stubenbort
As first time home buyers, we were very unsure of the process. Jennifer was wonderful at helping us choose a home that fits our needs and our budget! From the moment we started working with her, she was extremely responsive and helped answer any questions we had (or directed us to someone who
could). After we put in our offer, she even sent us a nice checklist with due dates next to each item so we knew what to expect and to be sure we were not missing anything. I can't thank her enough for helping us find our dream home.

____________________________________________________________________________________________
Dave DeCerbo
Jennifer was pleasant, hard working and very thorough. She had a plan of action from the beginning and always knew exactly what to do. I had some unforeseen situations arise during the selling process that Jennifer swiftly alleviated and handled to help me sell my condo within 2 months. I would
most certainly work with Jennifer again and recommend her services with the fullest guarantee.

____________________________________________________________________________________________
Martin and Marinel Jacobs
We enjoyed working with Jennifer. She helped us sell our house and her staging and marketing expertise paid off when we had to sell our house quickly. Her strategic planning helped us get the price we needed within 24 hours of putting it on the market.

____________________________________________________________________________________________
Peter and Erin Dwyer
Jennifer was wonderful--helped us sell a condo and buy a home. Was very knowledgeable about the process, helped us put together a compelling offer, and was extremely responsive through the entire process.